Brick and Mortar Food Cart: Pancakes and Waffles for Brunch | Culture & Leisure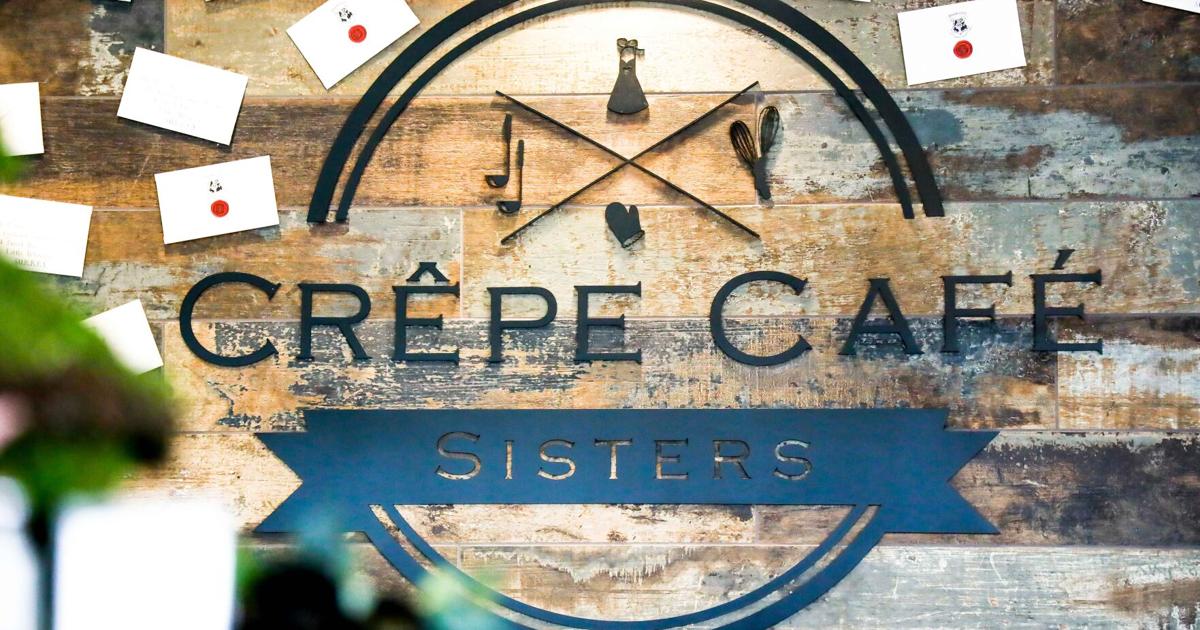 The smell of freshly baked waffles or pancakes wafting from the kitchen, the quiet but uplifting music playing softly in the background, and the friendliness of the staff smiling, even though they are wearing face masks, are all features two new brunches in Spokane.
These two places, People's Waffle and Crepe Café Sisters, recently opened physical restaurants after operating from food trucks during the pandemic.
popular waffle, located at 15 S. Howard St. in downtown Spokane, started as a food truck in August 2020 and was inspired by the Waffle Window in Portland, Oregon, said Alyssa Agee, co-owner of People's Waffle with her husband Bryan and their business partner, Aaron Hein. When Agee returned from Portland to Spokane, she missed the Waffle Window and found that Spokane had no place like this to fill that craving.
Thus, the idea of ​​People's Waffle was born. People's Waffle started out as a food truck and received an overwhelmingly positive response from the community, Agee said. However, she realized in mid-December, while working in the cold-weather food truck, that she wanted People's Waffle to have a brick-and-mortar restaurant, which was the brainchild of the restaurant.
"The truck was kind of like 'oh look what happened, the world stopped, maybe we should try to make it mobile, and it worked for us that season,'" said said Agee.
At People's Waffle, Agee said the Lemon Blueberry Waffle is a favorite sweet waffle, which includes homemade lemon curd, custard and blueberries. On the savory side of the menu, the "South of the Border" waffle and "The Benny," People's Waffle's version of Eggs Benedict, are related, she said.
The space Agee found for People's Waffle was divided in such a way that it was perfect for a cafe in addition to the restaurant, and People's Waffle opened in April of this year.
The cafe that inhabits the space, called Emma Rue's, was an older idea of ​​Agee, her husband and their business partner, where they wanted to have a space that offered coffee, desserts and cocktails in the evening.
Although Agee has no formal training as a chef, she has always been a home baker, and the waffle recipe for People's Waffle belongs to Agee's grandmother. Agee's background is in marketing and event planning, and she loves implementing new ideas.
"Spokane is such a perfect place, so ripe for new ideas, and we have amazing restaurants and fabulous small businesses, but there's still so much opportunity, and that's what's really exciting about being here. right now is that you can bring a lot of really cool ideas to fruition," Agee said.
Moving into a traditional restaurant presented its own challenges. There are more moving parts in a brick and mortar than in a food truck, Agee and his co-owners had to figure out how to build a commercial kitchen from scratch and staffing was tough during COVID-19.
For Agee, the most rewarding part of co-ownership of People's Waffle is the people. She also credits her team and their passion for serving their customers.
"What I love is the joy and the community and the connection that you see," Agee said. "Food brings us together, so I love being able to witness it in our dining room."
Another local business that recently opened a physical location is Cafe Sisters Crepe in Kendall shipyards.
Crepe Café Sisters began as a pop-up tent at the Liberty Lake Farmers Market and was originally known as Crepe Café. The mayor of Liberty Lake at the time wanted to be a market vendor and was the first owner of the business. Today, Crepe Café Sisters is co-owned by Ashley Sadaoui and her sister, Jessica Moon, who purchased the business in 2015.
Sadaoui and Moon were the first owners of the business to expand to other farmers' markets in the region and rebranded the business as Crepe Café Sisters, so customers would associate it with them, Sadaoui said. They purchased the food truck for Crepe Café Sisters in January 2020, which was the perfect time as Crepe Café Sisters was still able to operate during the pandemic.
Neither Sadaoui nor Moon have a culinary background, but they decided to get into the business and see what they could do with it. When it came time to open a brick and mortar cafe, Moon planned the whole layout and they opened the cafe on May 14 this year.
"We both have a kind of entrepreneurial bone in us," Sadaoui said.
Having her own kitchen and having space to store produce has been a big help, Sadaoui said, although having a food truck is also beneficial as it allows her and her sister , to take their business to where the people are.
At Crepe Café Sisters, the most popular sweet crepes are the "Razzle Dazzle", with homemade raspberry sauce, and the "Berry Nutty", with homemade strawberry sauce and Nutella. The most popular savory crepe is "The Pickett," which includes spinach, feta, fire-roasted tomatoes, pesto, and the option of adding meat, she said. "The Bebe" crepe is also the company's signature option, which includes homemade lemon curd and blueberries.
For Sadaoui, serving his customers is the best part of Crepe Café Sisters. She also enjoys helping her employees, she said, which was a big part of her motivation to move forward with Crepe Café Sisters.
"I know a lot of people look at Jess and I and we're young women, like 'how could you have a business', so we really like to invest and give back to our employees, and if they have any questions or aspirations , they can always come to us," Sadaoui said.