DeKalb Central Appoints Transportation and Food & Beverage Directors | The star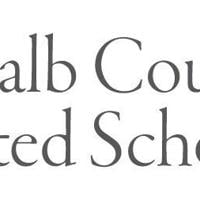 WATERLOO — The DeKalb Central School Board named the district's next director of transportation and director of food services on Tuesday.
Craig Long will become director of transportation, succeeding Renee Dawson, who has resigned.
The board then approved the appointment of Aubrey Gough as the district's next food services director. She will replace Ashlee Shroyer, whose resignation was accepted by the board on Tuesday evening.
Long is a familiar face at DeKalb Central, having been hired in 2012 and currently serving as a senior technician in the bus garage, Superintendent Steve Teders said.
Teders said the district reviewed 11 applications for the position and conducted seven first-round interviews and five final interviews.
"The process was intensive and the interviews were quite rigorous as the candidates found themselves interviewed by various stakeholders within the DeKalb Central Schools," Teders said in a memorandum recommending Long's nomination.
"Mr. Long is a loyal, committed and hardworking member of the Department of Transportation. He has been a dependable person at all times, day and night, and on weekends too. He has been part of an incredible team and regularly look for ways to do things more efficiently and innovatively while keeping student safety at the forefront of every decision," Teders said.
The board approved a 240-day contract for Long with an annual salary of $65,000.
Gough comes to DeKalb Central with 20 years of food service experience, including more than three years in food service and management at Hamilton Community Schools, Teders said.
"Ms. Gough is no stranger to DeKalb Central schools as she worked in the restaurant business at DeKalb Middle School for a time and brings a wide range of experiences in the restaurant industry," Teders added.
The board approved a 240-day contract for Gough with an annual salary of $62,000.
• The board approved a plan for the high school summer program. The summer school will take place from May 26 to June 23. Morning sessions will take place from 7:30 a.m. to 11:30 a.m. and afternoon sessions from 12:15 p.m. to 4:15 p.m.
Credit recovery courses will be offered in: Algebra 1 and Algebra II; English 9, 10, 11 and 12; and geometry. Summer courses will also be offered in: advanced wind band; health; physical education I and II; experience in supervised agriculture; Apex online; and intervention in mathematics in middle school. Economics and Government courses will be available only to the class of 2023 and sixth-semester graduates.
Transportation will be provided for the morning summer session. Transportation for the afternoon session will be determined later. Course offerings are pending student enrollment numbers.
• The board approved a memorandum of understanding between the high school and Notre Dame University's advanced investment investing program. The program promotes science, technology, engineering, and mathematics education in the advanced-level content areas of science, mathematics, English, and computer science. The program provides professional development at no cost to the district. Teachers who enter the program will be eligible to receive incentives for achieving individual goals. Students who achieve a passing grade on any AP test in the program will also receive an incentive, the board said.
• The school board approved a new agreement with The Propane People for the 2022-23 school year. The current propane agreement expires at the end of this school year.
The listed price for 126,000 gallons — the estimate for a full school year — is $2.48 a gallon, the council heard.
"Gibson's and The Propane People have been great partners with the district since introducing propane to the fleet several years ago, even helping secure relevant grants," said district chief financial officer Steve Snider, in a memo to the board.
"Most recently, they were instrumental in installing the new propane refueling station at the Transportation Department premises."
In terms of personnel:
The board accepted the retirement of sixth-grade teacher Karen Roark and food services administrative assistant Louanne Haley.
The board accepted the resignations of: high school girls' swimming head coach and boys' assistant swimming coach Kimberly Kumpfmiller; Ronald Kumpfmiller, high school swimming co-coach; Stephanie Egolf, sixth grade language arts teacher; Andy Comfort, the high school's head speech coach; Caitlin Wilson, substitute teacher at the middle school; College catering worker Stephanie Czaja; paraprofessional Toni Lee Webb of McKenney-Harrison Elementary School; Kassie Fry, high school music secretary; Kyler Bibbee, alternate custodian of the college; Darci Brown, a high school English teacher; McKenney-Harrison paraprofessional Pamela Chorpenning; Drea Parker, college paraprofessional; Paraprofessional B. Killion of JR Watson Elementary School; Ryley Gibson, assistant high school gymnastics coach; high school assistant cheer coach Emerson Brand; food service substitutes Martha Back and Kristen McClain; Amy Billings, grade one teacher at Country Meadow Elementary School; and assistant high school volleyball coach Shelly Detcher.
The board approved the appointments of: Grace Moyer, long-term substitute at Waterloo Elementary School; Tonya Pollock, a middle school math teacher; Denise Kever, a middle school language arts teacher; Country Meadow paraprofessional Kimberly Stahl; Country Meadow third-grade teachers Keirston Snyder and Madeline Goff; Waterloo Chief Warden Rick Moore; gardener Randy Bice; high school guard Matt Stuckey; JR Watson paraprofessional Bailey Pfafman; Amanda Kelley, Unified Spring Club and High School Assistant Track Coach; Alex Hipshner, Waterloo food service employee; speech-language pathologists Melissa Fuller and Sarah Knapp; bus driver Tina Flaugh; and bus attendant Margaret Johnson.