Displaced food cart owners focus on new dreams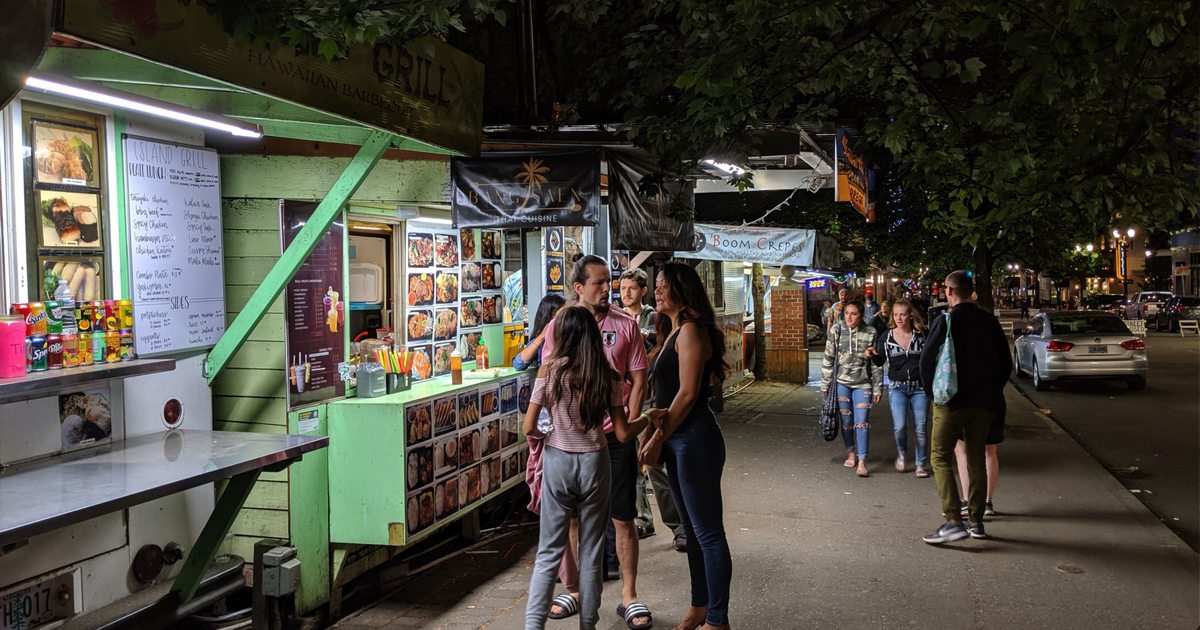 Amplify

This story is possible thanks to Amplify, a community storytelling initiative of Pamplin Media Group and Metro, the regional government of Portland. Amplify supports three summer internships for high school reporters in the Portland metro area to cover important community issues. The program aims to elevate the voices of student journalists from historically underrepresented groups, such as communities of color, low-income residents, and others. Pamplin Media Group editors supervise interns and Metro plays no role in the editorial process.
For many beginner chefs in Portland, a food cart is seen as an affordable way to start getting paid to cook whatever they want.
For Panting Li and her husband Bailun Sun, it was a dream come true.
After graduating from Guang Dong University of Foreign Studies in China, Li moved to the United States to join her husband. The reunited couple enjoyed a date at Crepe Neptune in Cannon Beach and sought out the best version of their "happy food."
Two years ago, the couple started their first business together, wanting to share their love of pancakes with their community. They opened their food cart, Boom Crepes, in downtown Portland.
"Food carts are very popular in Portland," Li said. "Food carts are like a dream come true, and every food cart (owner) has a dream. Even if you don't have the money to invest in a restaurant, you can do it in a food truck.
The couple's dream was dashed on May 30, when they and other cart owners from the food cart pod on Southwest Alder Street and 10th Avenue were told they had 30 days to move out. The largest and oldest food cart pod in the city would close due to the construction of the Northwest's first Ritz-Carlton hotel.
They and their fellow cart owners would need to move. But where and how?
City, non-profit aid
In late June, with support from Mayor Ted Wheeler, Prosper Portland, an economic and urban development agency that supports small businesses, donated the use of city-owned land formerly used by the U.S. Postal Service , near the North Park Blocks.
Thirty cart owners opted for free temporary storage, and their towing costs were covered by a fundraising effort led by Friends of Green Loop, a nonprofit group trying to connect businesses and residents of the town, via a designated urban trail that rings downtown.
On July 17, three weeks after the carts were towed, a permanent home for the food carts was announced by Friends of Green Loop. The new site, which could open as early as January (see box) will be five blocks away, on a small city-owned plot at the south end of the North Park Blocks, bordered by Ankey and Burnside streets.
Meanwhile, Friends of the Green Loop has launched a Go Fund Me campaign which, according to co-director Keith Jones, has raised around $180,000 to help pay for the infrastructure needed to support the carts at the new location.
Meanwhile, Jones and his team meet with displaced cart owners weekly. Half a dozen have found new spots, but most of the carts that arrived in early summer, including Boom Crepes, are still in the city lot.
"Each week they are encouraged to find a spot," Jones said. "But those are slim choices." Most cart owners, he said, want to stay downtown, where space is scarce. He knows that several are waiting for a place on the Ankeny site.
Although a new home is in the works, some cart owners are still upset about the short time they have had to move and worry about their customer relationships and the uncertainties of relocation when there is no there is no permanent location.
Food carts are "part of [customer's] life when they come to eat," said Li, who liked the Alder Street location and feels bad that some customers are upset about the changes.
She's also enjoyed getting to know other owners over the past two years, saying they've become more of a community than a competition.
"Sometimes we help each other, like asking for a change," Li said. "We exchange food, like I have a gyroscope or a bowl. We are more family and friends.
Richard Tran, owner of Banh Mi Pho, had operated his cart on the Alder Street site for eight years and had heard rumors that an investor bought the land around five years ago. He therefore thought that the 30-day deadline for moving was too short.
Danny Chan, owner of Sumo Sushi, agreed that a month's notice was too short.
"There were over 40 food carts, at least two people per cart, which represents nearly 100 jobs and nearly 100 families," said Chan, who also operates carts at Portland International Airport and the food module from Portland State University. "Everyone is more stressed and more uncertain about things."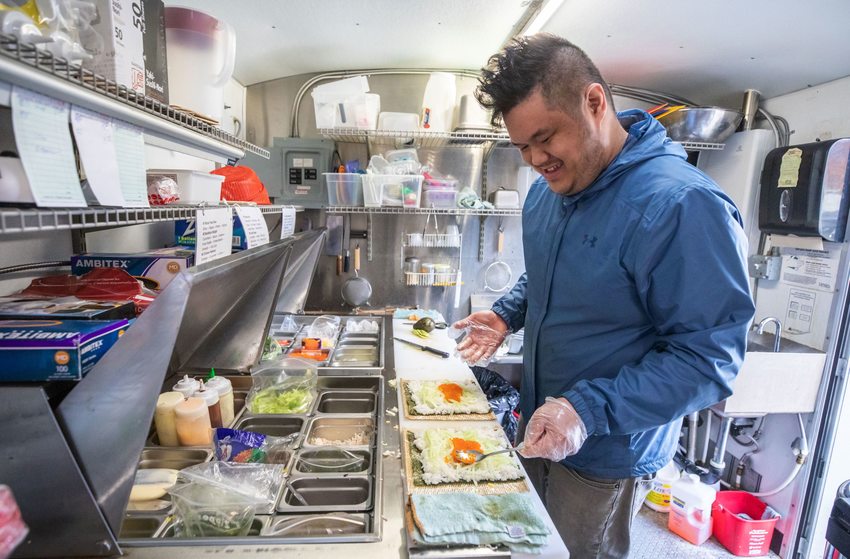 Customers are concerned about the loss of the popular food cart and how it could affect Portland's culture.
Teresa Lai, who eats from food carts at least once a month, finds the closure of the Alder site sad and surreal. She fears there will be fewer food options and Portland will lose its status as a popular food destination. She hopes this won't affect cart owners.
Chan of Sumo Sushi is still hopeful that some carts will eventually be able to move to the blocks in North Park. He thinks the area is a good place for tourism and looks forward to the family festivals that take place there.
In the meantime, he has moved his cart from Alder Street a few blocks east of the Third Avenue Food Pod, where he hopes to reopen once his family life settles down after the recent birth of a daughter. .
Although the relocation will affect the pod's business owners, Chan isn't upset by the opening of the 35-story Ritz-Carlton hotel.
"Things change. Businesses open and businesses close," Chan said. "I'm really happy with the hotel and bringing more business to the city," Chan said. it will create more jobs, create more opportunities. [The city] just didn't give us enough time to figure out the next step.
Ankeny's food cart module could open in January

Keith Jones isn't quite ready to count the days, but he's ready to count the weeks. And, by mid-November, it had indexed them to six.

"They say there are five weeks left from the signing of the city's power contract, and we're probably a week away," said Jones, co-director of Friends of the Green Loop, the nonprofit organization non-profit which is working to relocate displaced food cart operators from the Alder Street module this summer.

His group, and others, quickly set their sights on a small, city-owned downtown block at the southern end of the North Park Blocks, between Ankeny and Burnside streets.

Jones said that because the plot is an urban park, the logistics around everything from bathrooms to emergency access were complicated. "There was a lot of back and forth," he said. "If it was private land, we would be done by now."

Still, he thanked city officials and adjacent private landowners for sticking with it. The most recent hurdle was moving freight access to a building along Southwest Ankeny Street. Without this move, which has just been approved, the site would have held only 14 carts. Right now the number is 24, although Jones is not done trading. He thinks he can fit two more.

"I'm fighting for every cart space right now," he said.

And, according to his calculations, these two dozen carts could be open at the beginning of January.