Former M&S Food store manager goes it alone with Nisa Express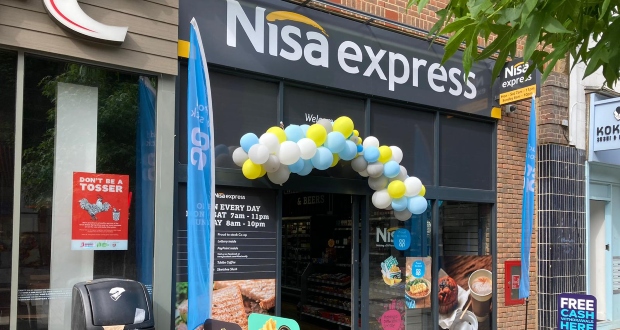 Kay Parekh, who ran two successful Marks and Spencer Food stores in London for several years, has now ventured into her own business and launched a 600 square foot Nisa Express.
Taking over the empty site in January of this year he joined Nisa and worked with the team to adapt it to the latest Evolution specification completing the look with the Express fascia.
"Being new to independent retail, I really appreciated the hands-on support I received from the Nisa team. Nisa was recommended to me and I was very happy with the help I got received as well as the range I have access to," Parekh said.
With a focus on fresh and chilled produce, the compact store features a bank of energy-efficient Arneg coolers running along one wall with a wide selection of chilled snacks and beverages and meal solutions as well as everyday dairy products. A second set of chill is located on the opposite wall of the liquor store.
And a take-out food zone offers shoppers in a hurry a good selection of snacks and drinks, including Skwishee, Fwip ice cream and Tchibo coffee.
The store offers a bustling shopping street with emergency supplies from 7 a.m. to 11 p.m., and Parekh said his goal is to steadily grow the business by providing excellent customer service and meeting their needs.
"The store is looking very positive and has started better than expected, so I will be looking to build on this initial success over the next few months.
"We talk to our customers and ask them what they want and what they expect from us and we will support them."
And the businessman is ambitious and plans to launch more stores in the coming year. He said, "I'm looking to keep improving sales here, and then I'd like to expand and open and add four or five more stores with Nisa."