Important native plants for food web, bird food, amphibians – AgriNews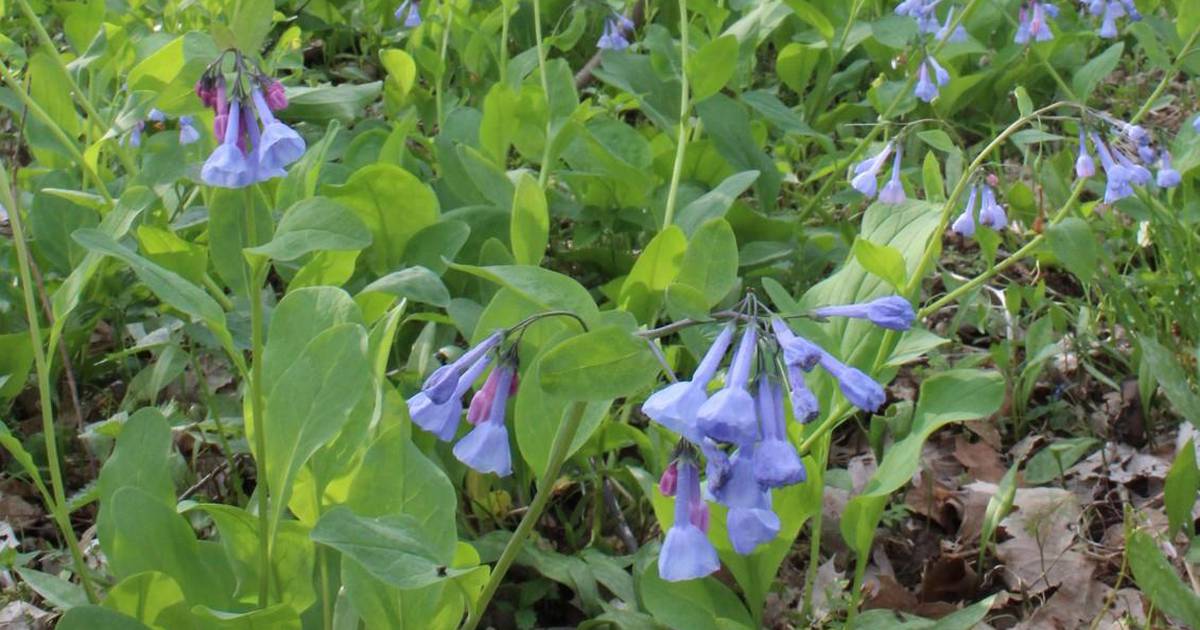 ANNA, Ill. — Native plants create or destroy food webs.
"About 90% of insect larvae will only eat plants that they have co-evolved," said Erin Garrett, an energy and environmental management educator at the University of Illinois for Alexander, Johnson, Massac, Pulaski and Union counties.
"Insects are the next level of the food web above plants and they do a lot of work turning not-so-digestible plant material into much more digestible morsels of food that are themselves to be gobbled up by birds. and amphibians," Garrett said. during a webinar hosted by the U of I Extension.
However, Garrett said, not all native plants are created equal.
"Only about 5% of our native plants will provide 75% of the caterpillars' food," she said.
Research shows that woody plants like trees and shrubs support the greatest diversity of caterpillars, Garrett said.
"Oak trees can support more than 500 species of caterpillars across North America," Garrett said.
"One of the most important roles of plants in a shade garden is that they provide a safe haven for caterpillars to pupate under trees, so the caterpillars will fall from trees and rely on leaf litter or ground cover to complete their life cycle," she said. . "A lawn isn't the safest place for them, but native plants under trees provide an undisturbed habitat for the caterpillars."
For the ecological purpose of gardens, not only do native plants provide habitat for insects, birds, or wildlife, as well as food, but the garden can also help with water filtration.
"And some plants are really good at storing nutrients and releasing them later in the year," Garrett said. "It's not just about the direct impact. It is also about providing good habitat and enhancing ecosystem services.
Garrett encourages gardeners to create gardens that mimic what they see in nature, with different layers of plants structured around each other.
The three categories include structural plants such as trees and shrubs, ground cover plantings with sedges, ferns and grasses, and seasonal plants which include wildflowers and ephemera.
Native plants can be planted by seed, bare root or plugs.
"Seeds are the cheapest and least reliable way to start native plants because many species are difficult to start from seed," Garrett said. "Bare roots and clods are a much faster way to start a garden."
Plants will thrive in varying amounts of shade. Light shade is an area that receives three to five hours of direct sun in summer, partial shade is two hours of direct sun or shade for more than half a day, and full shade for less one hour of direct sunlight.
Garrett identified several plants for gardeners to consider in their shade gardens, starting with structural plants.
"Redbud is a small tree that grows 12 to 30 feet tall and is a very popular landscape tree due to the flowers that emerge in the spring," she said. "Flowers are followed by heart-shaped leaves and pods that support 22 species of caterpillars."
Eastern flowering dogwood grows well in partial shade or full sun and the flowers are replaced by green foliage.
"The leaves have a pointed tip and it's very amazing foliage that supports over 100 species of caterpillars," Garrett said.
Serviceberry grows well on loamy, sandy or rocky soils and will flower before producing leaves.
"This tree is home to 91 species of caterpillars, and the fruit is eaten by birds, including the Baltimore oriole," Garrett said.
For shrubs, Garrett said, Spicebush grows 6 to 8 feet tall and is not preferred by deer.
"It has beautiful yellow flowers, the leaves turn yellow in the fall, and it produces bright red berries," she said.
Winterberry holly is a popular landscape plant and there are distinct male and female plants.
"Buy at least two for a chance to get berries," Garrett helps. "This shrub is home to 41 species of caterpillars and is pollinated by bees."
Since seasonal plants die back to the ground in the summer, Garrett said, gardeners should intersperse them with ground covers and other wildflowers that retain their foliage throughout the season.
"Spring Beauty is one of the first mayflies to start flowering and they prefer light to full shade, but I grow them in my lawn in full sun," she said. "The foliage will die back in mid-summer, but they are a very important food source for early foraging insects."
Flowering Window is short for Bloodroot. The flowers of this plant emerge with a small leaf curled under the flower and after the flower blooms the leaves continue to grow and can reach at least 6 inches in diameter.
"Bloodroot is deer resistant because it contains toxic, reddish juice inside the stems and roots," Garrett said. "The seeds have an oily body which is very nutritious and delicious for the ants. So they eat the oily body and throw away the seeds which plant the Bloodroot in a new place."
White and yellow trout lily plants have spread over time to form colonies; however, patience is required.
"They take at least seven years to mature enough to flower," Garrett said. "They are mature enough to flower when they develop two leaves."
Blue cohosh wildflowers produce unique green flowers that will be replaced by blue berries.
"The berries are inedible to humans, but birds will eat them and spread the seeds," Garrett said.
Blue-stemmed goldenrod has arching stems and clusters of flowers. These plants prefer partial sun to full sun and they will flower from August to October.
"They're deer resistant and can handle 112 species of caterpillars," Garrett said. "The plants are also visited by wasps and flies, and the seeds can be eaten by some birds."
Solomon's seal can grow in any light from full sun to full shade, and it arches to the side with flowers hanging down from the arching leaves.
"This plant spreads to form colonies and the leaves will turn a golden color in the fall," Garrett said.
"If you're looking for an alternative to hostas, ferns are a great choice," she said. "Christmas fern is one of my favorites because it stays green all year round and is deer resistant."
Gardeners often overlook sedges which are a very good option for ground cover.
"There are a lot of different sedges available," Garrett said. "Pennsylvania sedge does well in drier soil and can spread 3 to 8 inches per year so it can be divided."
When gardeners add native plants, Garrett said, that doesn't mean they have to pull out all the plants they currently have growing.
"You can make an impact and provide ecosystem services and habitat by keeping some of your existing plants and adding native ones," she said.