​ISBE seeking additional sponsors for Summer Food Service program | Community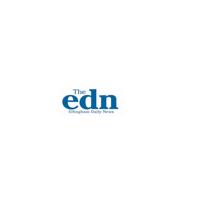 The Illinois State Board of Education (ISBE) announced that schools and nonprofits in Illinois served nearly 18 million meals last summer during the months of June, July and August in the part of the Summer Food Service Program (SFSP).
ISBE is now seeking other school districts, community organizations, churches, camps, park districts and others to serve as sponsors and/or SFSP sites for next summer. Sponsors and venues help Illinois continue to ensure all children have access to healthy meals year-round, even when schools are not in session.
"Many students depend on our schools for their meals, and we know the need doesn't end with the start of summer vacation," said state Superintendent of Education Dr. Carmen I Ayala. "Nutrition plays a vital role in successful learning. We sincerely thank our many schools and other program sponsors who step in during the summer months to help fight hunger and keep our students full and ready to learn when the going gets tough. school year will resume.
Organizations interested in participating in ISBE's summer meal programs in 2022 can get more information by calling ISBE's Nutrition Department at 800-545-7892, emailing [email protected] isbe.net or by visiting the ISBE SFSP website. Calhoun, Carroll, Dewitt, Edwards, Jasper, Jo Daviess, Monroe, Piatt, Pope, Putnam, Richland, Scott, Wabash, Washington and Wayne counties did not have summer meal sites in 2021.
Families requiring meals should contact their school if they have any questions about the meal services available during the summer months. Families can also call 800-359-2163, text "FOOD" (or "COMIDA") to 304-304, or visit the United States Department of Agriculture (USDA) website to find food sites. not located at their school that are open to all children and youth ages 18 and under ISBE partners with No Kid Hungry and the Illinois Hunger Coalition to run the hotline, which refers families to nearest summer dining sites.
The SFSP is funded by the USDA and administered by the ISBE in partnership with local organizations across the state. The program provides funding to local public or private not-for-profit education agencies; state, local, municipal or county government entities; residential camps; organizations with 501(c)(3) status; and faith-based organizations to serve nutritious meals to children during the summer months when schools are not in session.
Learn more about ISBE child nutrition programs at www.isbe.net/nutrition.