Job: Manager/Cook/Food Service Manager | Forests online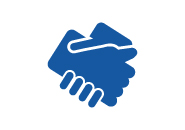 ESSENTIAL FUNCTIONS
• Plans and prepares snacks and meals in accordance with posted menus and nutrition
regulations.
• Determines the number of meals and snacks and distributes the food to each class.
• Remove trays and leftovers from classrooms and dispose of them accordingly.
• Performs weekly inventory of food and supplies; submits the list of items needed to the director.
• Orders food and supplies from an approved supplier, within the budget established by the director.
Verify supplies deliveries to ensure accuracy of order placed.
• Ensures that all state and local health departments, licensing, safety and nutrition
requirements are met; follows personal hygiene, safety and sanitation standards and
ensures that other kitchen staff do the same.
• Keeps kitchen, including appliances, cabinets and all inventory, organized and clean.
• Attends and participates in staff meetings, training sessions and academy events as a
demand.
• Accepts temporary work assignments in the event that regularly scheduled personnel are not available.
available. For example: assumes full responsibility for the class in the absence of the
Teacher; assists and supervises children during all activities; advises children when they are social,
academic or adjustment problems arise if they are qualified to help in the classroom. Lying down
changing/bathing assistance is prohibited until food preparation is complete for the day.
ADDITIONAL RESPONSIBILITIES
Performs other similar or related duties as required.
JOB SUMMARY:
Responsible for planning and preparing snacks and meals; orders and inventories all
kitchen items. Ensures that all health and safety standards are met; accept temporary assignments
within the academy.
Maintains food handler certification as required by state or local regulations.
It may be necessary to have an appropriate state driver's license to drive a school van
at the store, suburban schools and/or assisting with van runs and field trips.
Salary will be commensurate with experience