New specialty food store in Pincher Creek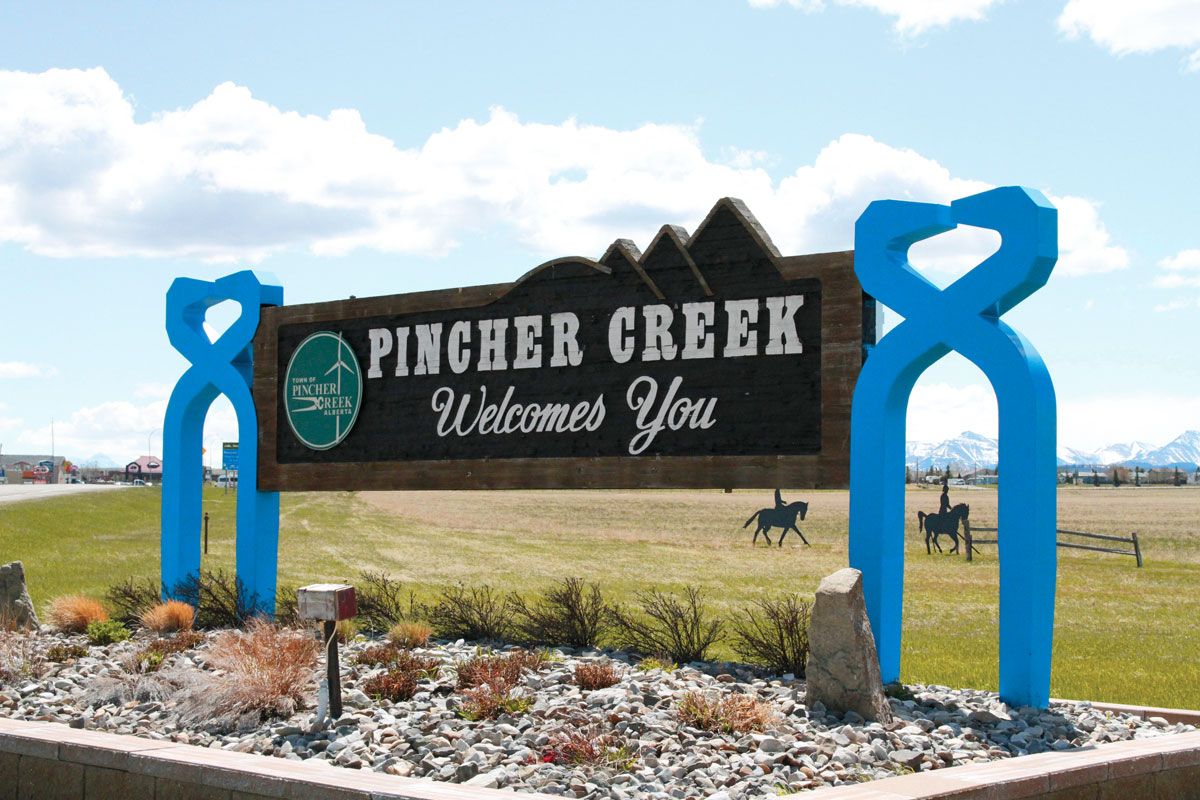 Content of the article
The new small specialty food store aims to make hard-to-get items easily accessible to residents of the Pincher Creek community.
Content of the article
The store had a soft opening on January 24, due to COVID-19 restrictions still in place at the time.
"We imagine a small Italian market, I think that's the best way for people to visualize it," said Emma LaRocque, co-owner of Tavola.
Tavola carries spices, specialty cheeses, olive oil, pastas and some local products, such as meats, Calgary-made chili oils and flavored salts from Okotoks.
Tavola's sisters and co-owners, Emma and Sophie LaRocque, had been talking about opening a specialty grocery store for eight to ten years before opening the business.
"We decided to launch in the middle of the pandemic, probably the worst time to start a new food-related small business, but I think there's a lot of awareness that has come out of the pandemic, around food and local support, and kind of the fragility of our supply system," said Emma Laroque, co-owner of Tavola.
Content of the article
"It's been an interesting time to start a new food business because specialty foods, a lot of them aren't made in Canada, or a lot of them aren't.
After spending the winter participating in a program with Women Entrepreneurs-in-STEM, a Lethbridge nonprofit, developing a business idea.
"At the end of the day, because it's such a small community, we found that doing market research is really difficult."
In an effort to predict how many people would buy their products, Tavola made a Christmas basket, as a sort of mini-pilot.
"It went very well, and then we were looking for a space."
The majority of available spaces were large and overpriced, until they found the annex, LaRoque said.
"The owner is very community minded, and that's really the only reason we were able to open the shop, because it's an affordable space for us to test out this idea."
Content of the article
"It's an incubator space where we can try out this idea to see if it works. We're just trying to see if there's enough support for this type of business in this community, and we're learning a lot along the way.
Tavola products can also be ordered online, but at this time only in-store pickup is available.
One of the reasons Tavola launched the online option is to allow its cheese subscription boxes to be tried out this summer.
"It just made it easier for us, just because we can pre-sell these subscription boxes, and then we have a better idea of ​​how much cheese to buy."
"We buy in bulk and some of these cheeses are around seven kilograms…if maybe half are pre-sold, I feel better about making that investment and being able to sell the rest of the cheese before it expires . Date."
Content of the article
The cheese boxes can be subscribed to as a 1-month option or as a 3-month option.
"A lot of people asked for the fromage frais and so the subscription boxes were kind of a way of being able to supply the fromages frais, but with very little risk to ourselves."
The community has responded positively, LaRocque said, people are really excited that there is something new and different.
"I think it's important for us to keep bringing new products. I feel like we're still figuring out, what products are people going to enter [to buy] each week what are the basic products we need, as opposed to keeping people interested by having new products all the time. »
In the future, Tavola hopes to look to expand into a bigger space with a kitchen.
"We started this business because we both like to cook and we have a lot of different foods and so, kind of, we introduced how to use the foods that we have in the store, because I have l feel like it's often people coming in, and they're like, oh, what do you do with that? Like, how do you use it? What do I put it on? And [we've] too [been] throw ideas around cooking classes.