Plans filed for the apartments on the PSU food cart pod website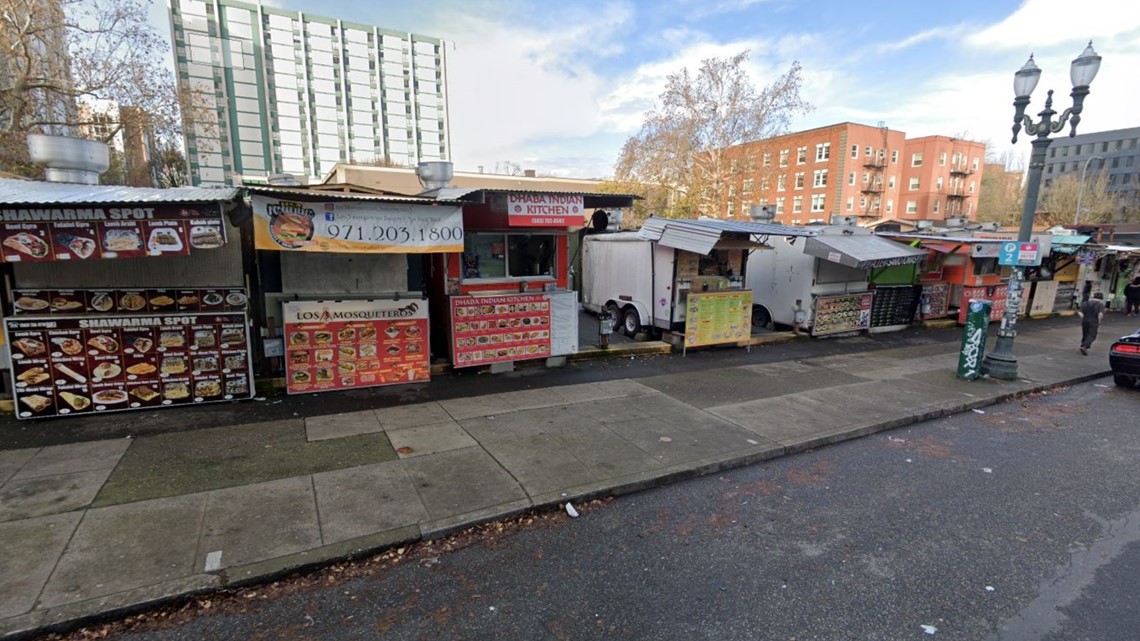 The proposed building on Southwest Fifth Avenue would include 250 apartments.
PORTLAND, Ore. — Early plans are in the works to build 250 apartments in a seven-story building on the site of a food cart near Portland State University.
The site at 1900 SW Fifth Ave. is scheduled for what's called a pre-application conference on April 5. This is an early meeting, without promises, which can take place at the beginning of development planning.
The subject of this meeting will be "a new 7-story multi-unit residential building with approximately 250 residential units (which) includes two floors of underground parking accessible from SW Hall St.", public records state.
Kurt Schultz of SERA Design and Architecture is listed as a candidate. One of the owners is listed as Oregon Pacific Investment and Development Co., which did not immediately respond to a request for comment. Schultz was unavailable to comment on the plans.
The apartments would be market priced, though they likely fall under the city's Inclusive Housing Policy, which mandates affordable housing, and the building would include retail space on the ground floor, according to reports. archives. Local architect Iain MacKenzie first posted the proposal online.
For more, see the Portland Business Journal.
RELATED: 'There's a Lot of Work to Do Right Now': Downtown Portland Businesses See Buyers Return
RELATED: The Portland Ritz-Carlton Hotel will house a food hall
RELATED: Downtown Portland food carts relocated by hotel find new home
RELATED: After two years, downtown Portland's popular food cart is set to move to a new home this summer
RELATED: Los Angeles Developer Plans Pearl District Tower
RELATED: Why a Texas Developer Is Betting $450 Million on Portland's South Waterfront