Teals: African-influenced grocery store disrupts A303 road services | Reports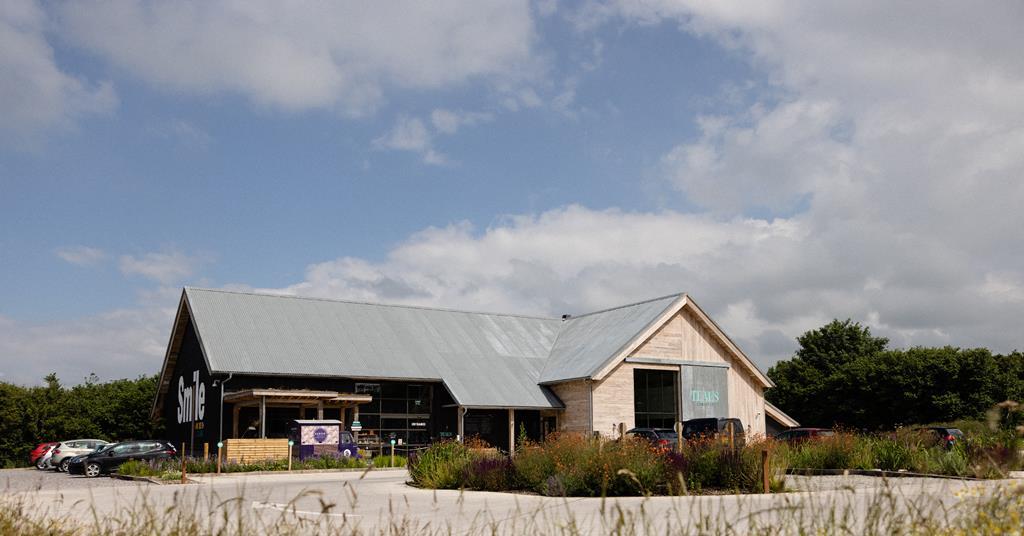 A new food business in Somerset has brought an African touch to a road known for its historic British landmark.
Joining Stonehenge in the list of destinations along the A303 is Teals, a food shop, restaurant and takeaway in South Cadbury, Somerset. It can trace its origins to a journey that founders Ash and Nick Sinfield took decades ago when they were in their early twenties. Traveling by bicycle, the couple traced the journeys of 19th century explorer David Livingstone, beginning in Kenya and ending in Cape Town.
"During our expedition, we bought a lot of our food from very simple family stalls on the side of the road and in the villages," says Ash. "That's where the brainchild of Teals came from."
The idea of ​​bringing the same level of warmth and closeness to the roadside in the UK has remained in their minds for decades, during which time Ash pursued a career in branding and marketing and Nick became an entrepreneur.
"We came to a point in our lives where it resurfaced," she says. "The sustainability agenda had become more mainstream and we started to think more and more about the idea."
This evolved into a store and food center concept that could connect passers-by to the region and community with producers and makers, offering local and seasonal produce alongside prepared meals.
"When traveling in the UK you can sometimes find yourself in a hostage situation when it comes to amenities," adds Ash. "We wanted to challenge the norm in road hospitality and become something of an industry disruptor."
"We found this amazing location, halfway between London and Cornwall, where there was very little on the side of the road. There is a bridge, so we are accessible from both sides of the A303.
The steel-framed building was designed to fit comfortably into the surrounding rural landscape while including some personal influences from their own travels. This includes a covered stoop (veranda) at the front and rear under which people can sit, a corrugated iron roof and extensive wood siding.
"We want people to feel like it's a space they want to hang out in rather than a space that just serves a function," Ash explains. "Retail and hospitality environments shouldn't be standardized, they should be emotive."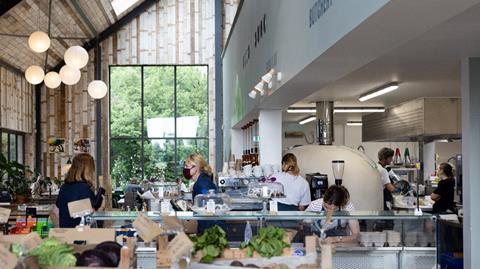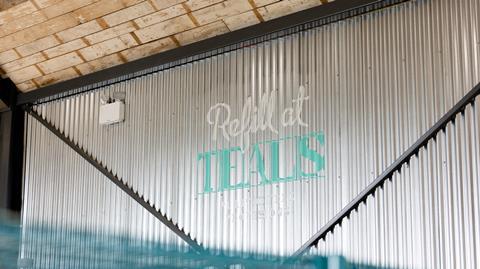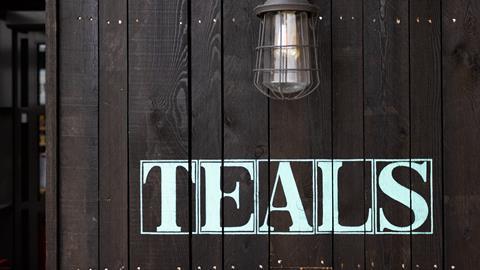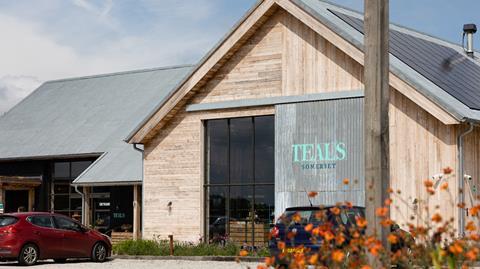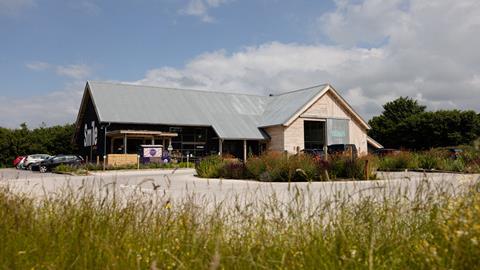 Are you a specialist trader looking to source the best quality local and regional products? Visit the Farm and delicatessen fair 2022 to find cutting-edge food and drink from hundreds of UK suppliers, as well as the latest technology and industry information. Rregister your interest now