Truck: Vietnamese street food cart launched in Vancouver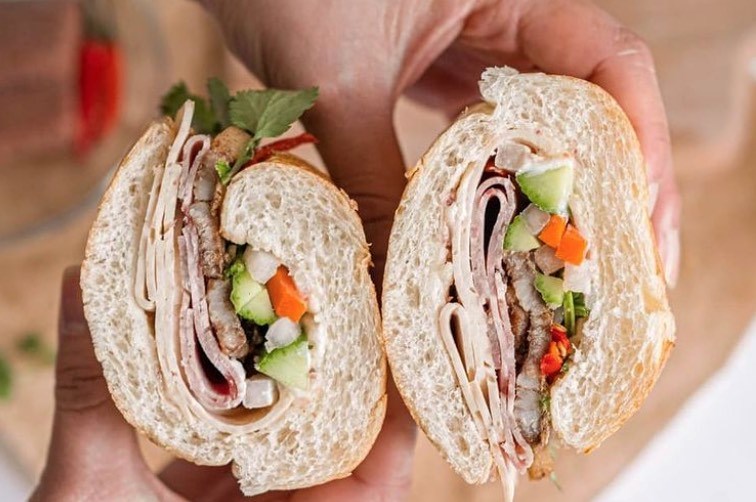 A new Vietnamese take-out place has just launched in Vancouver. Regular parking at Burrard and Davie streets on the edge of the West End, Truck is a new trailer-style food truck specializing in Vietnamese street food.
Camion's menu centers around three staples: banh mi (baguette sandwiches), rolls, and coffee drinks.
The operators of the new food company on wheels describe their food as: "Does more with less, fused with the best elements from other cuisines, united by diversity from all parts of the country."
So while they make traditional banh mi on crusty French bread, some of Camion's options feature a fusion of flavors and ingredients borrowed from other cuisines. The 'classic' banh mi features a variety of meats, including braised pork, Vietnamese ham, sausages and pate – it's their take on the 'deli' sandwich you might like at your favorite banh spot. mi local.
Camion also serves a lemongrass beef banh mi, as well as one made in the spirit of Louisiana Po'Boy, with fried shrimp, green chili sauce and Cajun aioli. There is also a fried chicken version and a plant-based banh mi, featuring portobello mushrooms. Of course, the sandwiches come with traditional toppings like pickled daikon and carrot and fresh jalapeño and cilantro.
Another Vietnamese dish to eat with your hands is the roll, which Camion makes like a fried pork spring roll or a fresh ham salad roll.
To drink, several hot and cold coffees (ca phe), including black coffee with or without the sweet and creamy addition of condensed milk. Truck also makes a coconut coffee as well as a hot egg foam coffee drink.
Currently Truck is installed on Tuesday and Wednesday and Friday to Sunday from 11 a.m. to 3 p.m. at the corner of Burrard and Davie. You can find their schedule online via StreetFoodApp, or follow them on Instagram at @camioncafeyvr.